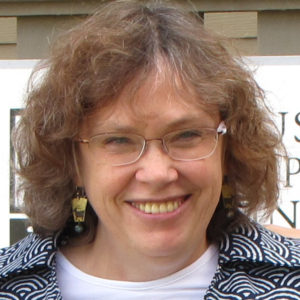 Donna is a Registered Acupuncturist and Doctor of Traditional Chinese Medicine.  Donna has earned degrees from the University of Illinois, Northwest Institute of Acupuncture and Oriental Medicine and Bastyr Natural Health Sciences University. She practices Functional Medicine and has done post-graduate studies with the Institute for Functional Medicine and Functional Medicine University (sponsored by the Southern California University of Health Sciences).  
Donna practices a variety of styles of acupuncture tailored to the individual. Her favorites include gentle but potent Japanese acupuncture techniques and German auriculomedicine. She also practices laser acupuncture and is certified in therapeutic laser.
In addition to private practice she's worked in such settings as the Chronic Fatigue, HIV/AIDS, and International Refugee clinics at Harborview Medical Center, two addictions treatment and rehab centers, a nursing home for chronic illness and spinal cord injuries, and several community clinics, all in Seattle, Washington.
Certified by NADA (National Acupuncture Detox Association) for addictions treatment and disaster relief, she volunteered with Acupuncturists Without Borders in New Orleans after Katrina. Click here to read her article.
She is very interested in the environment and nutrition and their relationship to health and disease.
Functional medicine shares many of the same intents and principles as Chinese Medicine, recognizing our bodies to be complex interconnected webs.  As a systems-oriented approach it looks at the whole person – including environmental inputs – to identify the root cause of symptoms. It then treats with a personalized approach.
With its science-based emphasis, Functional Medicine often uses specialty lab tests to identify nutritional, metabolic, and hormone imbalances, immune and digestive dysfunctions, and toxic overloads.  Once identified these can be treated using well-studied nutritional interventions, herbal formulas, supplements, and lifestyle changes. (see Comprehensive Appointment info under Fees)
---