Bridging classical East Asian Medicine with emergent insights from biomedicine.
Combining modern Functional Medicine with the ancient wisdom of East Asian Medicine.
Functional Medicine shares many principles with traditional East Asian Medicine.  Both recognize our bodies as complex interconnected webs.Both are systems-oriented approaches to the whole person – including environment.  Both have the goal of bringing a person back to their best state of health, identifying root imbalances and treating with a personalized approach.  These imbalances can be precursors – the first sign that real disease or impairment is impending. Both Functional Medicine and East Asian Medicine are preventive medicines.
Finding and treating the root causes – biochemical, genetic,environmental – involves much more than just treating symptoms.  Evidence-based nutrition research, new insights into genetic influences, understanding environmental exposures to toxins all help to complete the picture and significantly improve health outcomes.
The vast herbal wisdom and sophisticated methods of East Asian Medicine are best described in Classical Chinese Medicine and Japanese Kampo herbal medicine.  These complex and highly individualized herbal formulas can be combined with the best pharmaceutical-grade supplements or 'nutraceuticals' to gain the best of both worlds.  In some cases, this can lead to less reliance on medications with their unwanted side effects.
Each patient care plan is distinct and unique.  The relationship between the practitioner and the patient effectively becomes a partnership.  Individualized ways of eating and exercising are introduced.  A deep dive into the patient's history and biochemistry can help to identify the reasons for illness.
A range of specialty laboratory tests are available when necessary.  The right tests can uncover nutritional, metabolic, hormonal, immune and digestive imbalances, and toxic overloads, and help to track progress.
Some commonly used tests can be found here
Further resources: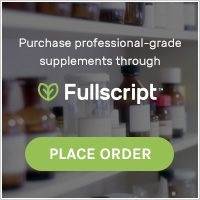 www.ifm.org/functional-medicine/patient-resource-center
Books:
Jeff Bland, PhD | The Disease Delusion (HarperCollins; 2015) | jeffreybland.com
Mark Hyman, MD | Eat Fat, Get Thin (Hachette; 2016) | drhyman.com
Dale Bredesen, MD | The End of Alzheimer's (Avery; 2017) | drbredesen.com
Ben Lynch, ND | Dirty Genes (HarperOne; 2018) | drbenlynch.com
Amy Myers, MD | The Autoimmune Solution (HarperCollins; 2015) | amymyersmd.com
David Perlmutter, MD | The Grain Brain Whole Life Plan (Hachette; 2016) | drperlmutter.com
Thomas A. Sult, MD | Just Be Well (RTC Publishing; 2013) | 3rdopinion.us
Terry Wahls, MD | The Wahls Protocol (Avery; 2014) | terrywahls.com