Lakeside Health has put in full sanitation and safety protocols with guidelines from the Provincial Health Office and BCCDC.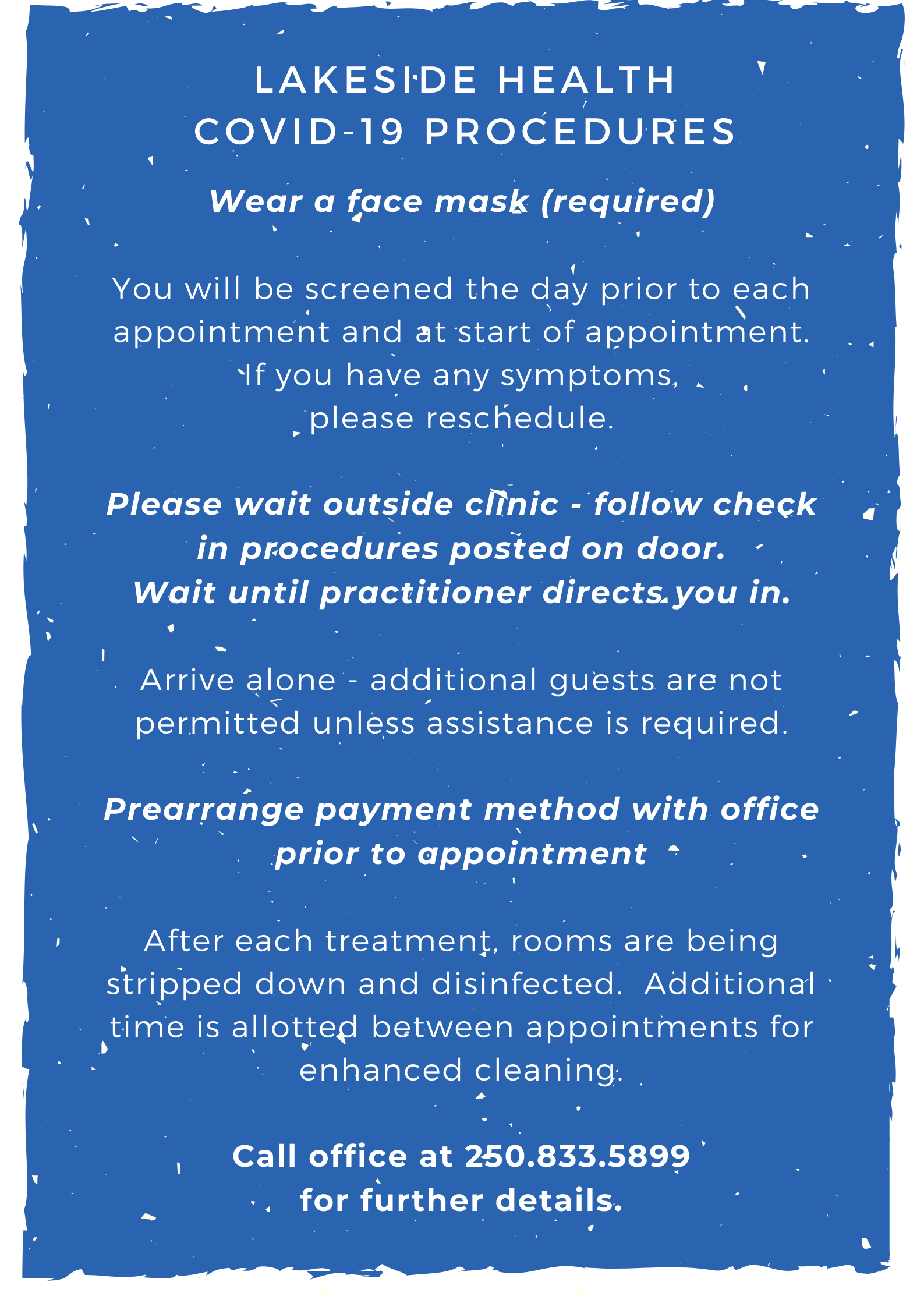 Telehealth Sessions
We encourage you to book a Telehealth Session if you are not needing a full treatment.
The following practitioners are available for virtual consults, phone consults, or email consults:
Book a Video Consult online through Jane or call us at 250-833-5899 or email acuadmin@telus.net to schedule a consult.
Refilling Prescriptions & Formulas
To avoid any unnecessary risk to ourselves to the public and to limit the traffic within our clinic, we ask that you arrange ahead to place your supplement prescription and herbal formula orders either in writing to acuadmin@telus.net or by leaving a message at 250-833-5899.  We ask for orders to be submitted a week in advance.  You'll receive a call or email when your order is ready for pick up.
Following BC health guidelines:
if you are feeling unwell (cough, fever, breathing difficulties), have been in close contact with a person known to have COVID-19 OR have travelled within the past 14 days, we request that you do not come to the office.  If you have any symptoms, your treatment needs to be cancelled and we ask that you delay until 10 days after symptoms have resolved.
Operational Plan
Our full COVID-19 Pandemic Operational Plan can be found here.  Lakeside Health Pandemic Operation Plan May 2020 (Web Copy).